ORIGINAL PIEZON® METHOD FOR DENTAL AND ORAL SURGERY
The PIEZON Master Surgery® is the dental professional's first choice when it comes to oral surgery: with its efficient power transmission from electronic module to instrument tip, close to zero energy is converted to heat energy, keeping the handpiece cool for long periods of time. In addition, the PIEZON Master Surgery® has a specific amplitude and frequency that is able to compress the bone structure, in turn accelerating the healing process after therapy. In the development, we have incorporated over 35 years of experience with the original PIEZON® treatment and the result: a device which is fully reliable, capable of performing any procedure without any interruptions thanks to its effective cooling system.
The PIEZON Master Surgery® is easy to operate: change power and flow rate with a few simple steps thanks to the Touch'n'Go technology. The movements remain accurate, the fabric is perfectly protected and the bones are optimally preserved with micrometric cuts ranging from 60 to 200 µm. Choose between 'Standard' and 'Surgery' mode to match the instrument's power to patient type and treatment area.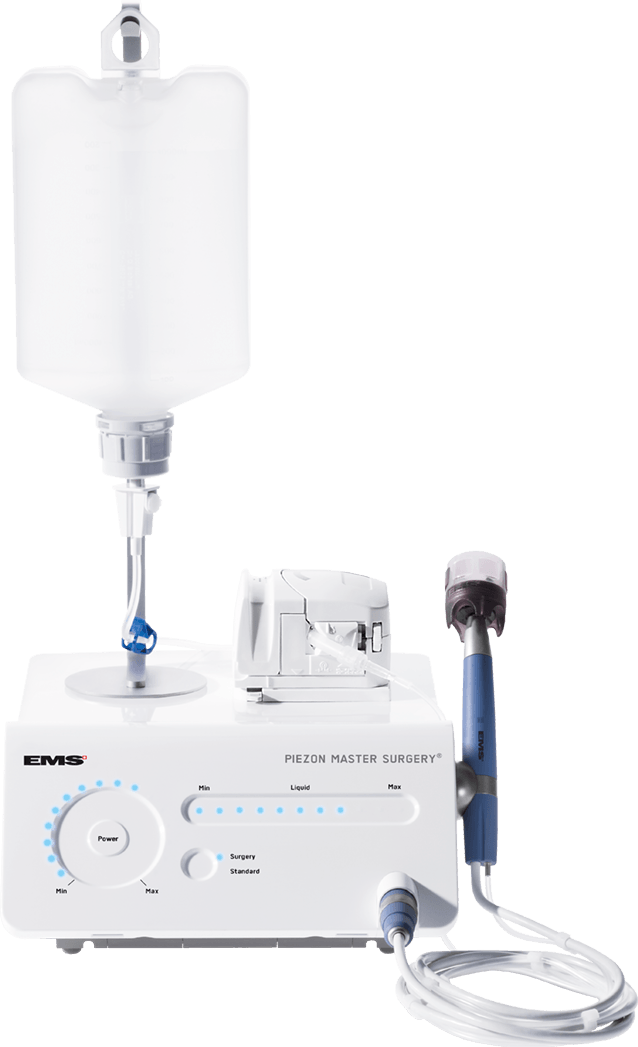 PRECISION, SAFETY, POWER AND INTELLIGENCE } NEW QUALITIES FOR SURGICAL APPLICATIONS AND PROCEDURES WITH THE ORIGINAL PIEZON® METHOD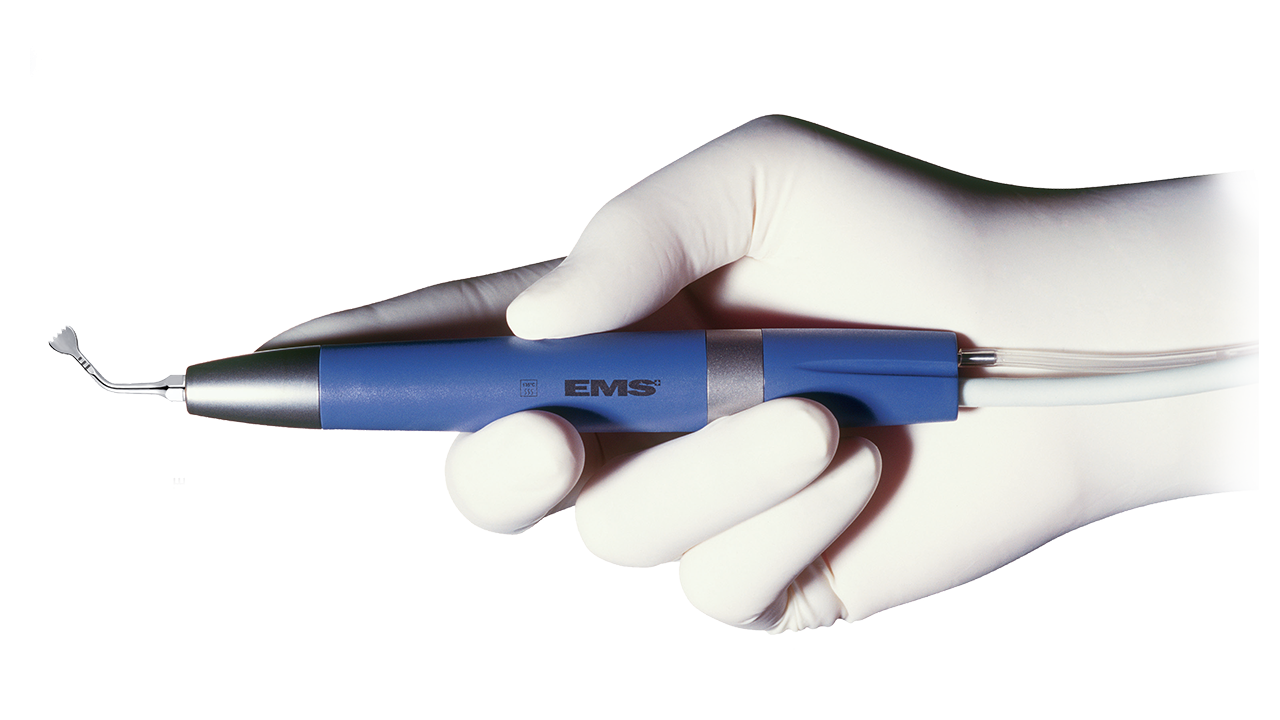 DESIGNED FROM EXPERIENCE } PIEZON® INSTRUMENT FOR NEW STANDARDS IN SURGERY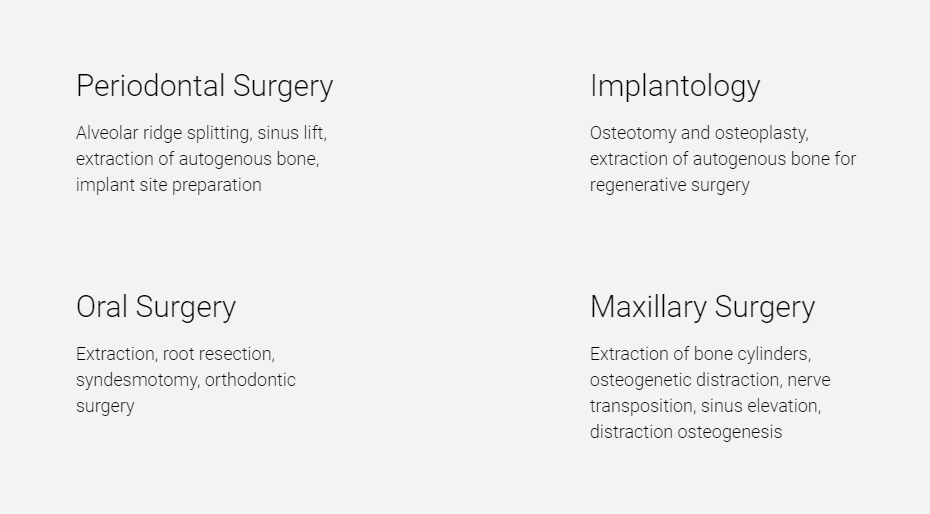 THE ORIGINAL PIEZON® METHOD DELIVERS CONTROLLED OSCILLATING ACTION ALIGNED WITH THE TOOTH SURFACE
Design exclusively tailored to the specific characteristics of the piezoceramic ultrasound drive
Material and processing according to the highest standards of switzerland's world-acclaimed watchmaking industry
Based on 25 years of experience with the original piezon® method and the ongoing development of this unique technology
Combined knowledge from the successful worldwide use of ultrasound technology in urology (since 1988) as well as in orthopedics (since 1999)
Instrument function perfected by autoclavable combitorque® made of peek, the material used in space technology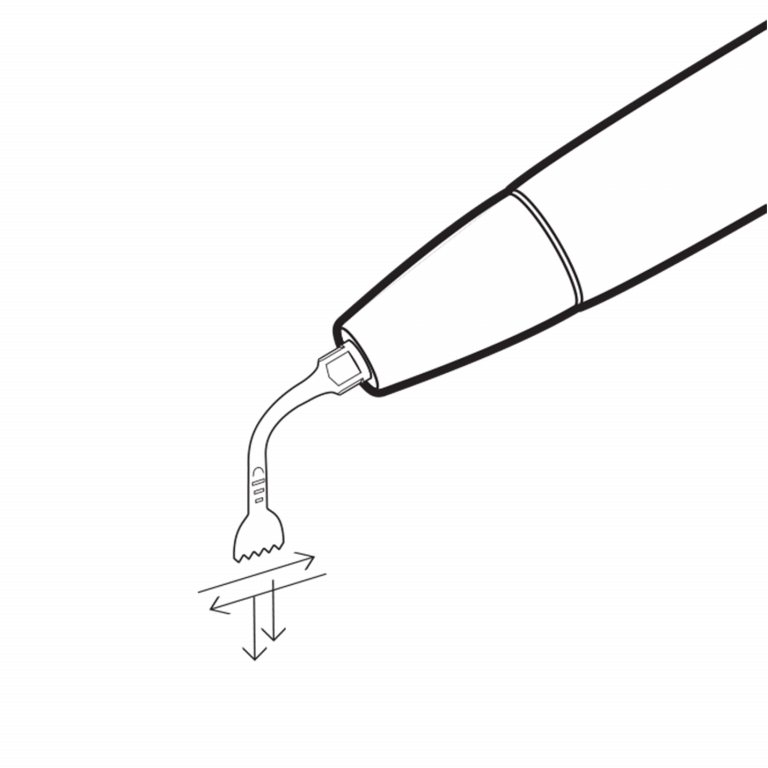 UNIQUE FEATURES:
Outstanding material and processing quality – no material stress, no risk of breakage if used properly
Ultimate precision in instrument tip processing – optimum cutting quality and safety for all application
Perfectly linear vibrations back and forth – high-frequency vibrations for optimum protection of the cellular, structural level of the bone
Absolutely stable center of vibration – ideal performance for highest cutting precision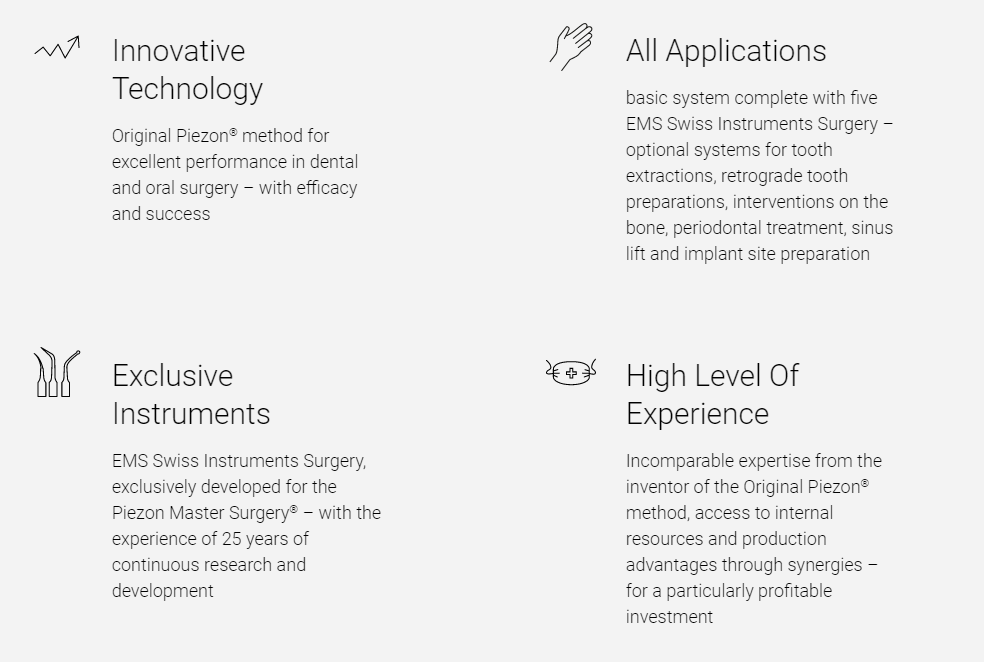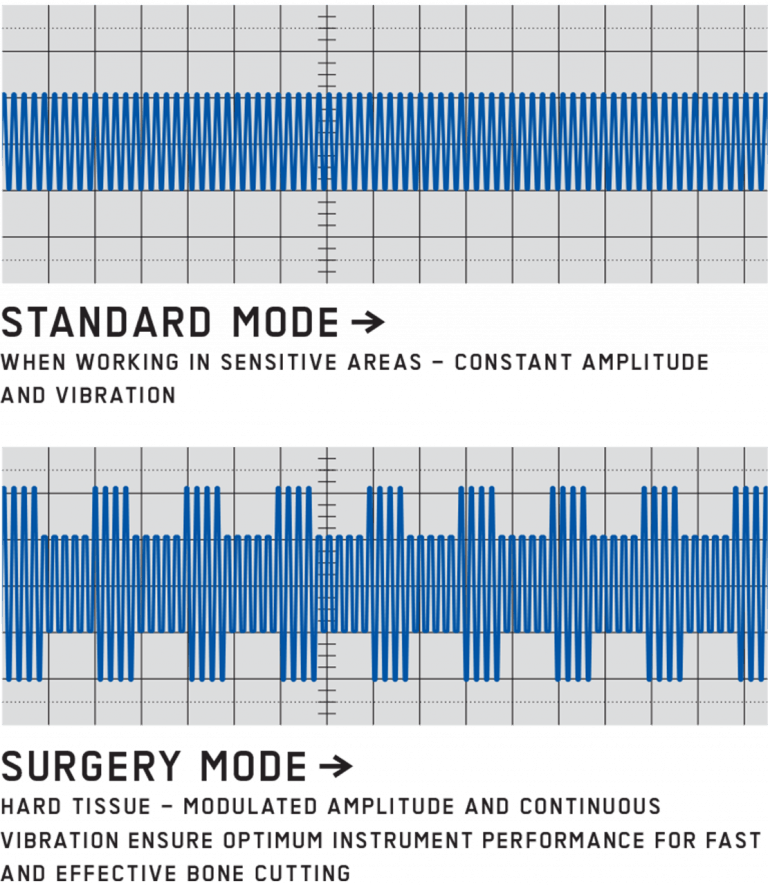 INNOVATION IN THE HANDS OF THE ORAL AND BONE SURGEON
Autopiloted frequency and power for maximum comfort – perfectly straight vibrations, back and forth as well as up and down
Maximum intraoperative precision and safety, hardly any bone loss – micrometric cutting in the 60 – 200 µm range
Optimum cutting of hard tissue without affecting soft tissue – selective cutting
Unique temperature control, little loss of blood during surgery – high-frequency vibrations with permanent coolinG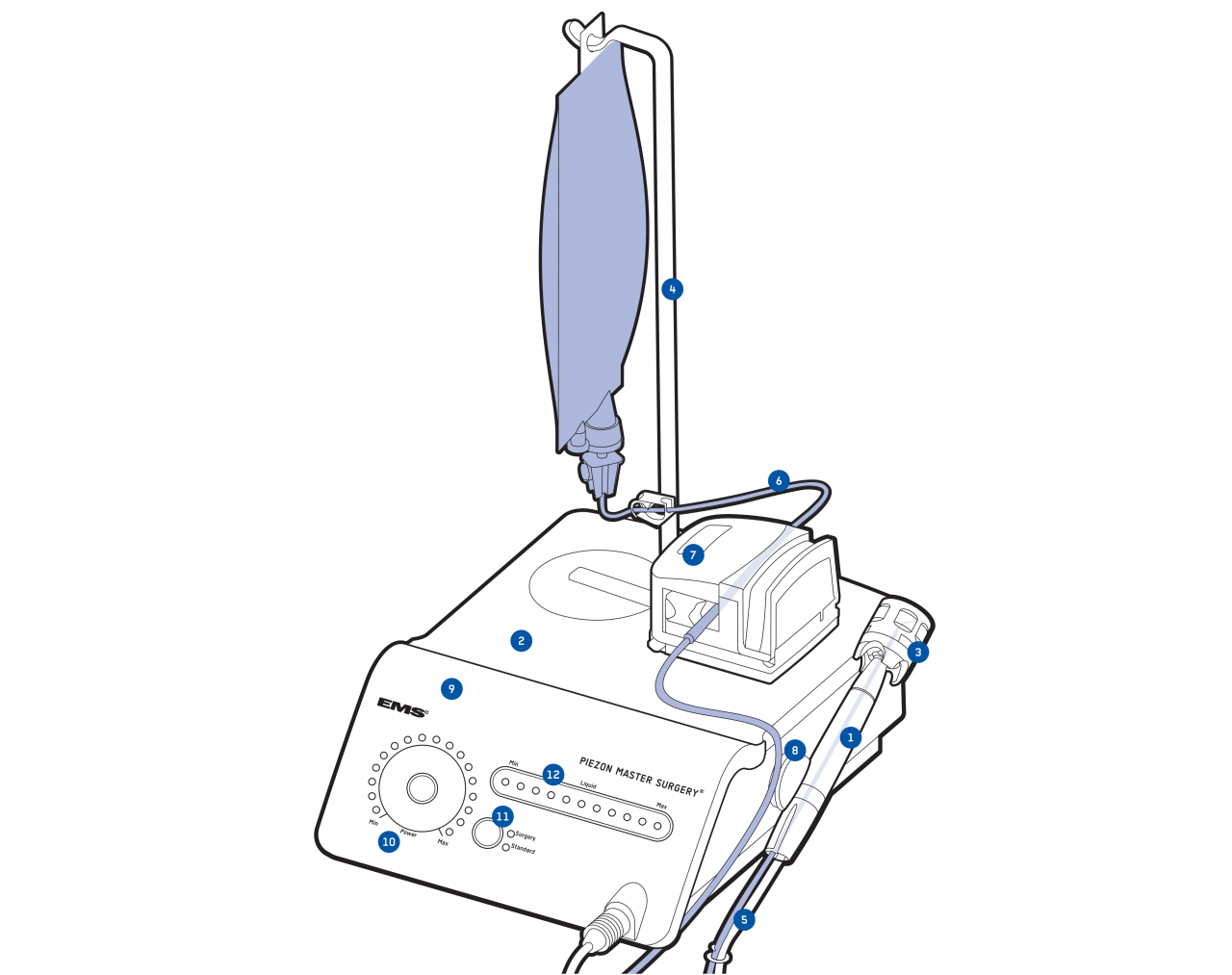 PRODUCT FEATURES:
ORIGINAL PIEZON® HANDPIECE
PIEZON® TECHNOLOGY
EMS SWISS INSTRUMENTS SURGERY
BOTTLE HOLDER
CORD
STERILE LINE
PERISTALTIC PUMP
HANDPIECE HOLDER
TOUCH PANEL
POWER
WORKING MODE
LIQUID FLOW